Zappos Stories

A YouTube channel that shares stories on employees, business insights, and what it means to deliver WOW.
Zappos Adaptive

An inclusive shopping experience aimed to provide consumers with functional and fashionable products.
Zappos For Good

A philanthropy program that spreads happiness and gives love to communities in need.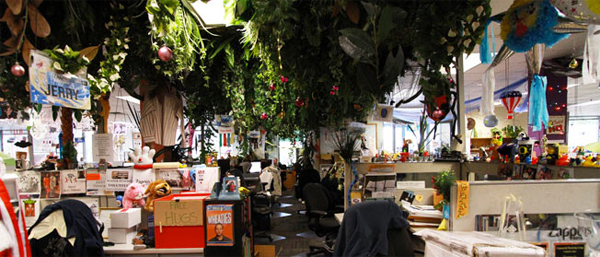 When did Hsieh join Zappos?

He joined Zappos in 1999 when it was called ShoeSite.com and led it for two decades. Amazon.com Inc. purchased the company for $1.2 billion in 2009 and Hsieh remained as chief executive officer until stepping down in August.
Who is Tony Hsieh?

Tony Hsieh, the retired CEO of Zappos.com who revolutionized the online shoe industry and gained notoriety for his company's unique corporate culture, has died. He was 46.
Where did Hsieh live?

He lived in a trailer park in downtown Las Vegas that attracted creative people working on the strip. They'd eat communal meals by a big fire pit and a pet alpaca roamed the park. Hsieh would make random appearances in the park to play a card game with visitors that forced them to pick priorities in their lives.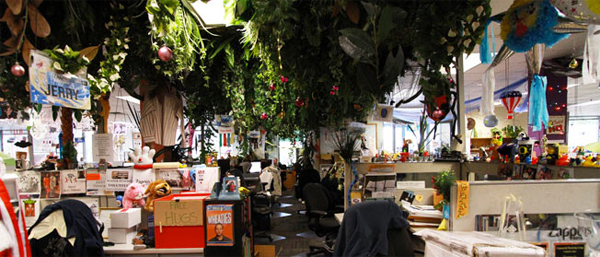 Changes through culture, the main reason why Zappos is owned by Amazon

Zappos had a lot going for it. The company survived the dot-com crash, and sales were growing. With Hsieh at the helm, the company had $70 million in sales by 2003, but it was nowhere near making a profit.
The reputation precedes

If you google Zappos and success, you'll find boatloads of articles discussing how the company culture was a key to its success. But, dig into the details, and you see some atypical methods.
Amazon comes in: Zappos Acquisition

The first time Jeff Bezos offered to buy Zappos was in 2005, but Hsieh had turned him down. But the 2008 crisis brought challenging times for the company, and the idea of selling the company wasn't farfetched.
Tony Hsieh, an enigmatic character

Hsieh was viewed as unique for his philosophies on success and his desire to make people around him happy. Philosophies that he captured in a book called Delivering Happiness: a summary of his views on marketing, finances, and life principles.
How much is Tony Hsieh worth?

Scroll down for video. Tony Hsieh, CEO of online retailer Zappos has a net worth of $820 million but has opted for the simple life by living in a trailer park instead of a mansion. Hsieh is known as one of the most frugal millionaires in the business community and lives in a small abode despite the fact that making a home in a trailer may seem …
Where does Tony Hsieh live?

But Hsieh, who is known as one of the most frugal millionaires in the business community, chooses to live in a Las Vegas trailer park.
Who is Tony Hsieh?

Tony Hsieh, the CEO of Zappos who sold the company to Amazon for $1.2billion, could buy any home he fancied. But Hsieh chooses to live in 200sqft trailer in park that he owns after moving out of luxury condo last year. He preaches radical management and invested $350 million in Las Vegas to attract more business people.
What is Hsieh's book about?

Hsieh has written a book about his entrepreneurial spirit. In 2010 he released 'Delivering Happiness,' a book about the way he developed his businesses. He is also responsible for creating advertising networking site LinkExchange. He sold this company to Microsoft for $265 million in 1999.
How many women did the gunman kill?

US diplomat, 45, pleads guilty to raping and drugging 23 women over 14 years while stationed at the U.S. Embassy in Mexico City.
Who is Erik Moore?

He also appears to be ahead of the curve on internet business trends. Erik Moore, an early Zappos investor, told Business Insider: 'Money is just a way for Tony to get to his endgame.'. 'Money just doesn't matter to him. If he only had a million dollars left, he'd spend $999,999 to make Vegas work.
Who won the gold medal in the 100m breaststroke?

U.S. swimmer Lydia Jacoby, 17, wins surprise gold medal in 100-meter breaststroke at the Tokyo Olympics as her VERY excited family and friends cheer her on from her hometown in Alaska.
Is Zappos an independent company?

Since its acquisition, Zappos has remained an independent entity and has worked hard to maintain its individual company culture and values. 7. GOODREADS. One of the 350 most popular websites in the world (according to Alexa, at least!), Goodreads is a community of book reviews, recommendations, and discussion.
When did Amazon buy Zappos?

If you've ever debated the merits of Zappos over Amazon, we've got some bad news for you: Amazon bought the shoe retailer in 2009 for a whopping $807 million. Since its acquisition, Zappos has remained an independent entity and has worked hard to maintain its individual company culture and values.
How much money did Amazon make in 2015?

With over $107 billion in annual revenue in 2015 (yep, that's not a typo), Amazon is the dominant online retailer on Planet Earth. What's more, its tentacles stretch farther than you might realize. Here are just a few of the companies that operate under the Amazon umbrella:
When did Amazon buy the Internet Movie Database?

Amazon bought the Internet Movie Database back in 1998. Individual pages within the database now have the option to click to buy a DVD or Blu-ray of the film from Amazon. Other than that, it's remained a relatively separate entity since the purchase.
What is Alexa used for?

Not to be confused with Amazon's digital assistant with the same name, Alexa is an analytics provider. Thus, it's used primarily to rank the popularity of websites. Amazon snapped up the service in 1999, in a deal worth $250 million in stock.
Is Box Office Mojo owned by Amazon?

The website Box Office Mojo has been charting the box office performance of movies since 1999, and in July 2008, IMDb (which, we've discussed, is owned by Amazon) bought the service. Thus far, Box Office Mojo has continued to run as its own entity, although in October 2014, traffic for one day was redirected to IMDb's own box office page.
What is an abebook?

5. ABEBOOKS. Acquired by Amazon in 2008 , AbeBooks was and is a site dedicated to tracking down rare, used and out of print books. It works with independent bookstores to ensure a hefty range of titles that otherwise would be hard to find.